AOW is a highly effective team valuing ongoing interaction with our external partners, as we believe it promotes quality and efficiency and it serves to maintain schedules, and ultimately,
relationships.
Whether our role is as Construction Manager, or General Contractor, we start a project not with answers, but with questions. What does this structure have to do? How does it have to work? How can we design the building to do its job, and construct it aesthetically, efficiently, economically, with deference to its setting, to the highest standards, and the overwhelming satisfaction of its owner?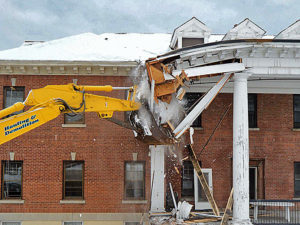 Once this purpose is established, a strategy is formed based on shared knowledge, information, experience, and respect for the process of building.
Buildings are made by ideas. By design. By construction. By people. Behind every building AOW creates, exists an ideal working solution often exceeding the expectations of our clients.
General Construction Services
AOW's General Construction Services are characterized by a high level of planning and coordination, extreme attention to detail, and pride of craftsmanship:
Executive Management possesses a high degree of expertise in managing the construction of a range of structures working with a design developed by the Owner's architect or engineer.
Our Executive Management provides oversight to every general construction services project, with work performed by our own skilled staff or by trusted subcontractors we have formed lasting relationships with.
In-depth experience in budgeting and bidding assures Owners high-quality work at a competitive cost.
Ongoing and proactive field supervision ensures a well-crafted building constructed to specifications, with consistent, minimal disruption to ongoing activities, consideration for safety for workers and users, and open communication during the entire process.