OUR STRATEGIC PARTNERSHIPS ADD TANGIBLE VALUE
AOW Construction has an extensive network of trusted subcontractors and suppliers, many who have partnered with us for over two decades to provide the quality and value that our clients deserve. AOW Construction has also developed a sizeable, reliable group of vendors who are able to fulfill M/WBE and SDVOB project requirements.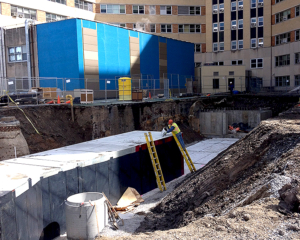 Of primary importance to AOW Construction is our strategic partnership with AOW Associates, Inc. Founded in 1998 by Richard Oliver, AOW Associates Inc provides AOW Construction with skilled union labor performing demolition, concrete, rough and finished carpentry, drywall and framing, ceilings, and miscellaneous accessories. Dick's industry experience remains unsurpassed in the region and he is considered an expert in both medical and adult care and rehabilitation construction. He is also a preferred partner for clients associated with higher education, public works, and urban revitalization projects.
Our relationship with AOW Associates, Inc. allows us to provide the best value and quality to our clients as well as timely project delivery.
To learn more about AOW Associates, Inc, please visit them at: www.aowassoc.com