Team AOW-Envision | CANstruction 2023
A Theme, an Idea, Architectural Renderings, & 14,125 Cans…..
CANstruction is an international hunger relief charity that raises money and food donations. for local Food Banks. 
Annually, Architects, Engineers, Contractors, and Students compete to Design and build giant structures made entirely out of food.
Meet Mr. & Mrs. Potato Head, 2020's 2nd place international winner of most cans and one of our many award-winning structures.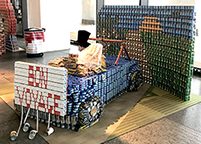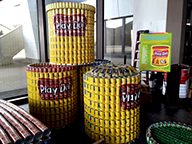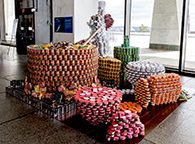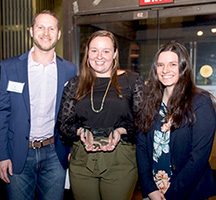 Ben, Megahn, & Courtney – 2020
In 2023, we are in a "New York State of Mind".  
We are dedicating this year's efforts to Courtney Mahar of Envision Architects, who tragically lost her life in April of 2022.
Courtney loved CANstruction and we feel a great sense of responsibility to deliver a structure this year in memory of the
amazingly warm, talented, genuine, and generous person that she was.
Our Team feels an immense sense of loss but remain forever grateful for her contributions and her friendship. She will always be cherished, and greatly missed.
Please check back soon for updates on our Team's Progress.  100% of all proceeds are directed to the Food Pantries for the Capital District.
Donate Here
Thank you All for Your Continued Generosity!
Check us out on Instagram: